"Now faith is the substance of things hoped for, the evidence of things not seen."      (Hebrews 11:1)
Some time ago, I published a piece which made a case for leaving room in the Church for those who valued their tribal, language and/or national identity.  This call for space was, in part, an acknowledgement that these markers reflect our respective cultural comfort levels, and are valid from a Christian perspective to the extent they do not presume superiority of one to another.  Despite differences in tongue, historical culture, or church emphasis, there remains "one Lord, one faith, one baptism" (Ephesians 4:5).  These identity markers must be subservient to Christ if identity is to be Christian.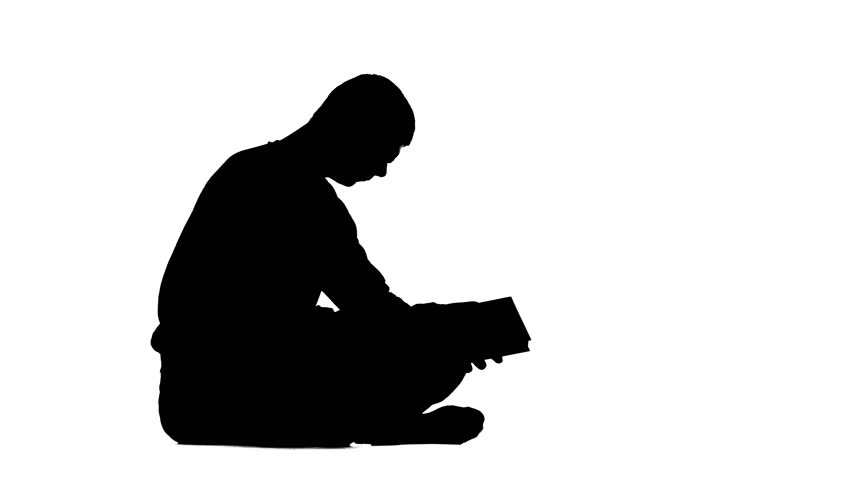 Last night (I am drafting this on a Monday afternoon) I was working my way through a book review I regularly read, and came across a statement in a review of a book which analyzes contemporary identity politics (I've paraphrased the comment to make it a little more readable): Identity attachment accepts arguments only from an authority closely tied to that particular identity, because evidence is always subordinate to identity.1
The author means, by "identity attachment" the way some folks assign a psychologically pleasing definition or set of characteristics to themselves and others in whatever particular group they are jointly members of.  The "evidence" the author references are the facts which may contradict the preferred definitions of a group.  An easy example might be a view that says: men don't have a need to express their emotions.  Men who like  being perceived as stoically unemotional can easily buy-in to this view, despite ample evidence that the emotions of men run just as deeply as those of women, but are often expressed differently.  Different expression is not the same as no expression.  Sadly, gender self-bias may just scratch the surface of the ways "identity attachment" is manifest in the circles in which most of us travel.
 Buy-in to unsupportable views of self is encouraged by persistent fellowship with those who think similarly.  The result is group-think identity that ignores the facts because the facts inconveniently undermine the preferred way we want to think of ourselves, particularly when someone we regard as an authority figure encourages us to do just that.  Another way to state the author's point is that some people choose to ignore truth because they prefer the distortions promoted by another person, persons and/or institution.  This, according to the book's author, is the basis for the kind of reactions in attitudes and behaviors that advance divisions among people.  There certainly appears to be sufficient support for this in the world's socio-political environment, both in empirical evidence (i.e. sensed and observed) and by data-driven evidence.
An important issue for me is the implication(s) for the effective functioning of the body of Christ if the identity attachments of its members are not rooted in and submissive to Christ.  Even now, I hear the voice of Paul in my head warning against divisions and factions in the Church (Romans 16:17; 1 Cor. 1:10; 3:3; 11:18-19), calling it carnal and therefore not worthy of Jesus Christ.  This is not to denounce identity attachment as being fundamentally non-Christian; we need not deny our humanity nor how that humanity is expressed outwardly.  I clearly have my culturally-based preferences, and gravitate to and enjoy them often.  It is, however, a denunciation of identity attachments when they, knowingly, contradict and attempt to subvert the will of GOD.  That is called sin.
There is a little-discussed branch of theology called "Theopolitical" which views theological beliefs through the lens of social and political structures and considers political beliefs that may be implied in Christian teachings.2  A commonly used example of this is the use of Paul's teaching on submitting to leaders in government because they are placed in authority by GOD (Romans 13:1).  This argument is used by many Christians as an endorsement of their preferred political leader(s) as having GOD's favor.
What is often missed (or ignored) is that while Paul's teaching stresses the inherent goodness in a believer's submission, he offers no explicit statement about inherent goodness (or lack thereof) in the authority to whom submission is to be given.  The focus of Paul's teaching is on the believer who is to demonstrate faith in Christ by submission; the focus is not on the person in authority.  This is why Jesus was able to say, "So give back to Caesar what is Caesar's, and to God what is God's" (Matthew 22:17).  Perhaps it is also why men and women like Nebuchadnezzar, Jezebel, the Herods, Herodias and her daughter, Pontius Pilate, Nero, Caligula, Hitler, Stalin, Pol Pot, and the various despots and petty dictators currently in positions of political authority today were/are allowed by GOD to be in power.  The Christian response to these may be just one component of faith being tried over the long course of history (see Job 23:10).
`
A danger of "theopolitical" thinking that encourages identity politics is that it can facilitate little difference between the attitudes (and sometimes behaviors) of those inside the Church from those outside the Church.  When this happens, those who are called to be the salty, peculiar people of GOD, actually better resemble those around them who are in need of saltiness and the peculiar influence of GOD's holy presence.  This happens much easier when the goal of faith, and the way it is practiced daily, is about belonging to a group(s) whose socio-political worldview is under-girded by the local church, or in the least, not challenged by the local church.  The goal of Christian faith has always been union with GOD (see Jesus' prayer in John 17), nothing else.
Settling for belonging to a community of faith with whom we identify without also wholly identifying with the holy Christ and being led by the Spirit of holiness is an immature and shallow faith that is easily dented and is less than the worthiness of His calling.  My first pastor called this "living beneath our privilege."  Beyond that, it can lead to expressions of heresy.
It is here that our other-than-in-Christ identity can, if we're not careful, assume equal status with our proclaimed faith in GOD.  This is a violation of the 1st, 2nd, and 3rd commandments…to start with.  The parable of the Good Samaritan is an excellent illustration (Luke 10:30-37).  Both the priest and the Levite saw the seriously injured man, but took no pity on him.  Jesus seems to stress their position and status in the Jewish community, that is, their identity, to make His point.  They were VIPs, and we can assume that they were very well aware of it.  They either ascribed to themselves a superior view compared to this man or so negative a view of him that made his need insufficient to warrant their valuable time and attention.  We can also suppose that this man was a Jew because he was traveling from Jerusalem.  If he was a Jew, his outer clothing may have identified him as such, making the decision by the priest and Levite doubly damning.  The evidence of the teachings of GOD were subordinate to their identity as important people.  It fell to the despised Samaritan to demonstrate the royal law of love.  We can consider this as Jesus' take on identity politics.
 In ascribing to our other-than-in-Christ identity positive traits aimed at supporting our superiority, we also seek to define those outside of our identity.  Our sense of superiority allows us to assume we can define others, and we do.  We find ways to minimize them in our eyes, and we may even attempt to project those views outwardly.  We assign to them traits that, when revealed, can range from subtle discounting all the way to pernicious hatred.  We seek to legitimize our views and attitudes with arguments that, though sometimes well-crafted and seemingly astute, ultimately reflect human wisdom that is at odds with the logos of GOD.  And we all have done it, and we have all experienced it.  We all have been group stereotyped, sometimes in multiple ways.  I'm thinking of at least four ways in which I've been subjected.
I believe this is the spirit of anti-Christ at work in people who we would otherwise say are good people.  It is that spirit because it subordinates the explicit expression of GOD's will with views that ignore the commands of Christ in favor of those which support our preferred way of seeing ourselves and others.  This amounts to ignoring the evidence for faith in Christ Jesus, His teachings, His commands, and the redeeming, sanctifying work He accomplished at Calvary.  Anything that does this cannot be considered Christian.
I understand why this other-than-in-Christ approach to identity has so much appeal.  It feels empowering to those who feel disaffected and disenfranchised (somewhat like the Zealots of Jesus' day).  With that, we must ask the question, 'What is the origin and source of this powerful feeling?'  If it is not of GOD (and hopefully I've made the case that it is not of GOD), then it is to be disregarded and discarded, for Christ's sake.
Identity politics which pits, whether with great subtlety or brazenly, tongue against tongue, tribe against tribe, nation against nation has no place in the Church of Jesus Christ.  Where it exists, may GOD root it out!  Where we may have been complicit, may the Holy Spirit convict us of it, lead us to godly repentance, and give us a hunger to be united in Christ.                                         
1. In a review of A Thousand Small Sanities by Adam Gopnik. Reviewed by David Frum in the NY Times Book Review, July 7, 2019.
2. Global Wesleyan Dictionary of Theology. "Theopolitical Theology" by Nathan Kerr, p.536.  Kansas City: Beacon Hill Press, 2013.
© Byron L. Hannon, 2019.  All rights reserved for text content unless otherwise noted.