"…You shall have a sacred assembly…" (Leviticus 23:7)
I have never been one who got excited about attending large meeting gatherings. I'm sure that's directly related to my introverted temperament.  My feelings have always been the same, regardless of whether the events were connected to my previous secular employment or, in more recent years, the church.  But like so many things in life that don't align with my personal preferences, I make whatever adjustments are needed to accommodate participation.  It comes with the territory.
Later this week is our annual district assembly, a large gathering of pastors and lay delegates and district officials who, historically, come together for two days to review the past year, conduct business assigned exclusively to the collective group of delegates, and to cast vision for the future.  Interspersed throughout the two days are times for worship and proclamation of GOD's Word.  The preaching is done by a leading elder in our denomination, who also presides over the whole shebang.  These assemblies take place across much of the world at different points on the calendar.
Many people love these occasions; it gives them a chance to hang-out with their delegation, eat multiple meals with friends at nearby restaurants, and catch-up with folks they haven't seen for a time. It allows them to hear about other things happening on the district and to hear the heart of their own district leader.  Sometimes there is a sense of spectacle not normally found in a local church setting.  The whole thing is somewhat like theater except that those who attend are sometimes the actors and sometimes the audience.  In all honesty, none of this has ever caused me to want to attend…but I did (and do) because being a part came (and comes) with my ministerial role and responsibility.  And I need to say that I'm confident that I never attended with a scowl on my face like I know I did when my mother used to take me to the doctor many decades ago.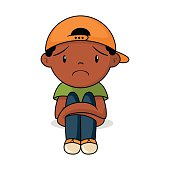 So it's somewhat of surprise that I'm looking forward to attending this year's assembly later this week. The reason is that there will be a lot more emphasis on worshipping GOD and seeking GOD, together, and less emphasis on report sharing and other district business than in my memory.  It will look and feel more like a sacred assembly than a really big annual church meeting.  I'm looking forward to this and to being both an actor and a member of the audience.  Perhaps all of us, from the various corners of our geographically large district, different walks of life, diverse races, cultures and languages, and wide range of occupations and interests will hear from the One we all claim as Lord, celebrating Him, first of all, most of all.  May it be so.  May it be sacred.
© Byron L. Hannon, 2019. All rights reserved to text content.