"Then Jesus said to his disciples, 'Whoever wants to be my disciple must deny themselves and take up their cross and follow me…'" (Matthew 16:24)
 "In order to be a good leader, you have to be a good follower." I don't have enough fingers and toes to count the number of times I've heard this, or some variation, said.  I've even said it a time or two…or three, myself.  This cliché is deeply embedded in the canon of leadership wisdom.  It is also an axiom that I don't ever recall hearing anyone ask, "Why?"
Perhaps it shouldn't be necessary, but I believe we should revisit and reassess our traditions and areas of common wisdom every now and then to test their continued relevance and value. It doesn't necessarily mean that we should discard them; we may need only to renew and refresh our understanding and appreciation of them.  Otherwise, we can become complacent with our beliefs, relying on the thinking of others without thinking much ourselves.  Albert Einstein said, "Unthinking respect for authority is the greatest enemy of truth."  I believe, similarly, that unthinking respect for other peoples' thinking is the greatest enemy of our ability to think for ourselves…which brings us back to our cliché.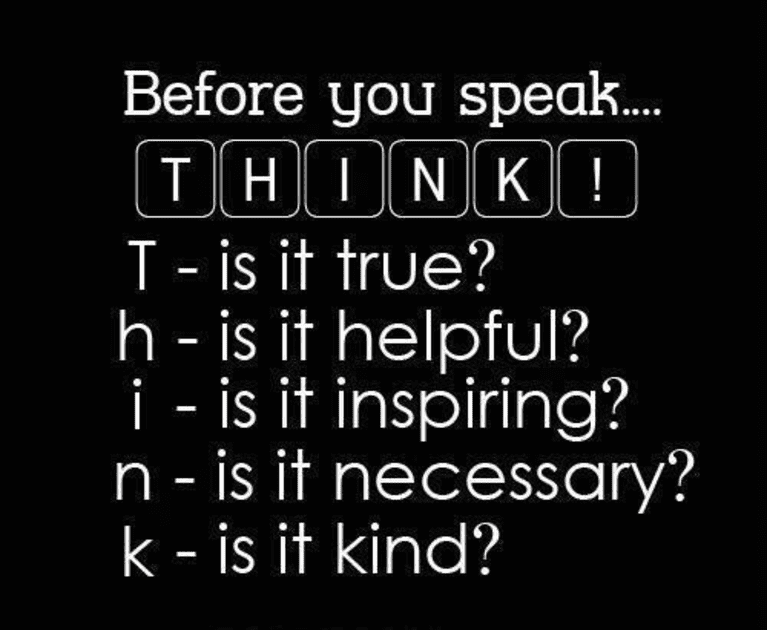 Why is it that good leaders must first be good followers? The core reason, I believe, is that committed following deepens humility.  Have you ever had to follow someone who was into themselves a little much?  It's always interesting, but not necessarily enjoyable (except perhaps to them).
Humility is a leadership core competency, particularly in a Christian context (which, for a Christian, should always be the context). Consider what Jesus said to His disciples on the shore of Caesarea at the foot of Mt. Hermon, "Whoever wants to be my disciple must deny themselves and take up their cross and follow me."  Humility and self-denial are glove mates.   Recall GOD's instruction to Solomon following his prayer in 2 Chronicles 7: "If My people, who are called by My name, will humble themselves and pray…" This was a call to self-denial at the most basic level.
I've worked with and for a good many people who were designated as leaders, and quite frankly, the ones I appreciated the least were the ones who seemed more interested in others denying themselves without being a model of self-denial themselves. Having to work with them took as much effort as the responsibilities associated with whatever role I was in.
Humble followers are adept at two things which enable them to become good leaders: receiving instruction and taking correction. Years ago, still new to pastoral ministry, I was told this by an experienced pastor about choosing the people I would disciple.  He said they needed to be faithful, available and teachable, which meant that I needed to be that as well.  Each of us who claim Jesus as Savior and Lord are spiritual descendants of a group of men named Matthew, Andrew, Peter, James, John, Bartholomew, Thomas, Philip, James (son of Alpheus) Judas (not Iscariot), Thaddeus, and Paul.   They were all faithful, available and teachable.  The legacy they established as leaders of leaders was rooted and grounded in the instruction (often intense) and correction (sometimes hard) they received from the One to whom they humbled themselves.  And let us not forget women such as Mary of Magdala, Mary the mother of Jesus, James and Jude, Martha and Mary of Bethany, Lois, Lydia, and Priscilla who were among the first to be faithful, available and teachable in the infant days of Christ's church and who were the Apostles' needed partners.
What has changed?  The needs for this kind of leadership is as acute as ever.  The responsibilities of leadership are many, the burdens significant, and the impacts on the lives and futures of followers are potentially far-ranging. The test for those who aspire to leadership or who are called to assume leadership should include more than the ability to influence others, high intellect, knowledge, and decisiveness.  It should also include the willingness to be last and, a servant of all, so that others may be first (Mark 9:35).  I'm grateful to have known and worked with more than a few who modeled this.
This cliché about leadership has stood the test of time; and I don't think more time will change that at all.
© Byron L. Hannon, 2018. All rights reserved for text content.