"Therefore my heart is glad, and my glory rejoices: my flesh also shall rest in hope."                                                                                                                            – Psalm 16:9
I recently went to a Philadelphia theater to see a play that, not too long ago, had a successful off-Broadway run. The play's theme was darker than I ordinarily gravitate toward, but I was highly motivated to see it because of an interest in the subject matter, and because I know one of the actors. On a starkly bare white stage, three men and a boy, barely into his teens, appear one by one over the course of a half-hour or so. Each is confused and uncertain. Slowly and with varying degrees of resistance, they come to the realization that they are there because they have been unjustly killed by gunfire. It is quickly apparent that none of them knew any of the others prior to their deaths.
This new existence of theirs is purgatory-like, and is accompanied by a set of instructions they must collectively follow to experience an unspecified transformation that would allow them to leave the confining, controlling space represented by the stage. As portrayed by the actors, getting to this point wasn't easy because each of them had to go through stages of grief in a way that synced with their different personalities. Each exhibited varying degrees of denial, anger, depression and, finally, acceptance (I don't recall any bargaining to return to their old life). This process of emotional transition often involved directing their frustration and anger at each other with great intensity.
Eventually they, together, reached a mental and emotional space that signaled they were ready to move to a place conducive to a transformed life. Although the new place of existence was largely unspecified, the play ended with, what was a surprise ending to me: the cast repeatedly singing a rousing chorus to the audience, borrowed from John 14:2:
                                      In my Father's house, there are many mansions.                                                                    If it were not so, I would have told you.
 The cast then runs off-stage together, and the stage lights grow dark…The end.
The play's conclusion was one of hope for these three men and one boy. The ending didn't change the horror and sadness of the "how" or "why" of what happened to them, but it suggested a hope in the possibility that earthly life's unjust circumstances do not have to dictate the "forever" for the characters or the many, who in real life, have suffered comparable fates.
In an unusual move (in my limited experience), the actors made themselves available to debrief with any audience members who wished to stay afterwards. A good number remained, and a dialog followed, mostly about the issues that led to the deaths of the characters and how various audience members internalized the experience.
One audience member commented, however, that she thought the ending was "too neat" and wasn't reflective of reality.  There was a strong undertone in her comments indicating that she didn't like the Christian vibe to the play's ending. In other words, the kind of hope portrayed didn't float for her. I sensed she wanted the play to show a resolution to the unjust actions that had taken the characters lives, a resolution that she could see and feel, one more rooted in tangible human experience.
I understand. How often I have wanted GOD to fix the hurts, disappointments, and sorrows of people I have shepherded. I often have felt so inadequate to comfort them and hungrily desired the power to fix their problems myself. Too often I have experienced these same feelings as a husband, father, and grandfather when my dearest loved ones have been in the furnace of difficulty and grief, and it seemed my only recourse was to cry out to GOD.  Always, I cry out to GOD.  And the reason I do this is because of the hope I have in Him, something that lady seemed to lack.
It would be great if all of this life's difficulties were resolved in a way we could see and feel, and sometimes it is. But often, it isn't. The question, then is, what options are left?
A human-produced resolution based on mutual goodwill, our common humanity, and our ability to reason together?;
A fatalism in which we throw-up our hands in resignation?; or,
An anger that offers no outlet other than sin (Psalm 37:8; Eph. 4:26)?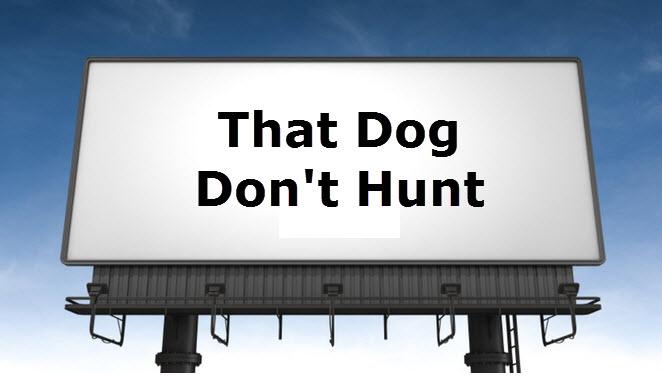 There's an old southern expression that describes ineffectiveness in a rather poignant way: "that dog don't hunt." I think time and experience proves that these three bullet-pointed "dogs" don't hunt…they don't hunt at all or not well enough to place the fullness of hope on them.  I choose hope in GOD.  Hope may not always dispel anger at unjust things, but hope does give us (and our anger, hurt, disappointment, etc.) a godly outlet.  I choose hope.
© Byron L. Hannon, 2018. All rights reserved for text content.